See on Scoop.it – Internet Marketing Latest News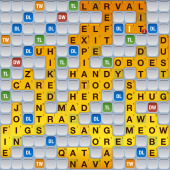 Derrick Senior: I came up with 58 terms that described some of the current educational syntax on the web. I wanted to see what was or was not "in vogue" right now. I put each term into google adwords – keyword tool and came up with monthly global and local hits for each term. These are sorted by m0nthly global hits and by a class that I defined to provide some organization. Be forewarned; Google adwords is not the definitive way to produce these types of metrics and the results do not necessarily relate to "education".
Hopefully you will find the results as interesting as I did.
Want to try your hand at finding out waht is Hot right now? go to https://adwords.google.com/o/Targeting/Explorer?ideaRequestType=KEYWORD_IDEAS&__u=7924269651&__c=6072086841
See on docs.google.com