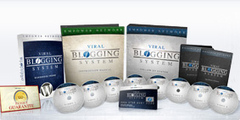 A Tweet a Day Keeps the Doctors Away
Annetta Powell's insight:
Nowadays, social media is not just a lifestyle. As it turns out, social media use is becoming one of the topmost necessities of humans. Even hospitals and healthcare institutions and practitioners are now using social media websites to prosper health-related information and address health concerns. In fact, many people are now finding social media as effective channels to seek professional assistance on health issues and build support systems with others who are suffering with the same illness. Here's an infographic showing social media's role in today's health issues. 

See on www.empowernetwork.com